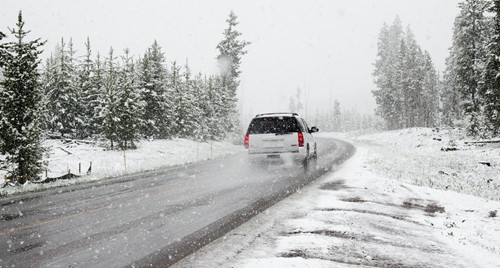 One of the best things you can do to enjoy winter is to prepare for the worst. While it might sound morbid, planning for emergencies will keep you safe and comfortable. Whether you decide to buy a pre-made kit or make one your own, here are the best things to have in your winter emergency survival kit:
Water
Water is the most important part of any emergency preparedness kit. Having a gallon or two of drinking water ready for an emergency will keep you healthy and hydrated in the event your pipes freeze or you're otherwise unable to access water at home. To prevent your emergency water from freezing, try storing it in the backseat of the car rather than the trunk.
Blankets
Keep at least one warm blanket in your emergency kit to stay warm in freezing temperatures. For materials, try wool or wool blends for efficient insulation. If you're short on space, you can also use emergency blankets. While they might feel like wrapping yourself in tinfoil, they're extremely effective at keeping your body warm, and they fold flat to take up less space.
Power Source
If you live somewhere with frequent power outages due to blizzards or winter storms, you might already have a backup generator. However, you might want to consider a smaller alternative power source you can keep in your car for emergencies. This could include anything from a large battery, a hand-crank electricity conducting device or a simple power cord to connect to your car battery.
Flashlight
Flashlights are another great thing to have during a power outage. As long as you keep them full of fresh batteries or fully charged, you can count on them to make navigating in the dark easier and safer. For extra convenience, invest in a headlamp.
First Aid
You might already have an emergency first aid kit somewhere in your home, but consider a second one for your winter survival kit. Having a fully stocked first aid kit will allow you to address injuries or other issues while stuck in a winter storm. If you have prescription medication or anything specific to your health needs, have a backup in this kit to make sure you always have what you need.
These are just a few things to add to a winter survival kit. The more prepared you are for the worst, the better experience you can have enjoying the season.