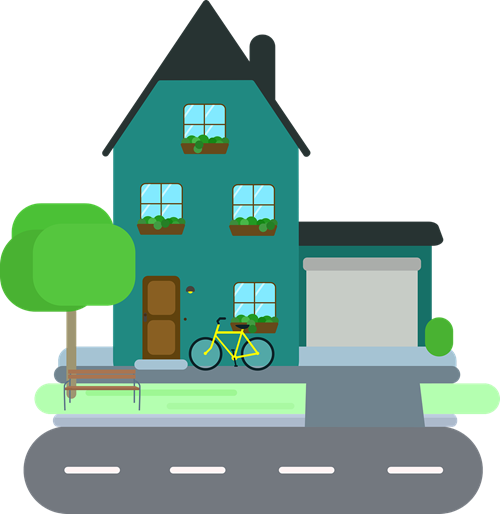 Image by Ricarda Mölck from Pixabay

If you've heard people talk about "subject-to" real estate, you might be curious what that means and if it would be a good investment for you. Briefly, "subject-to" real estate means you're buying the property but the loan on that property stays in the name of the existing seller. You're making your purchase "subject-to" the existing mortgage or lien.
Why Would Someone Buy Real Estate This Way?
When you buy a "subject-to" property, you don't have to get a mortgage in your own name. That can be perfect for people who don't want to tie up their credit or funds. It also works well for those who might not be able to qualify for an existing mortgage. Since you're not putting your name on anything that involves the mortgage, you're free and clear from that standpoint. But you'll own the house, and you'll make the mortgage payments.
Is This a Good Wealth-Building Tool?
This can be a great tool to build wealth when it's used correctly. It's very important that you continue making the seller's mortgage payments on time, and that you get everything in writing. But since you don't have to qualify for a mortgage yourself, you can choose great properties that people really want to sell. Often, this is because the owner is in foreclosure. By buying the property "subject-to", the owner doesn't have to go through foreclosure proceedings and have that on their credit report.
How Much Risk is Involved in This?
As with any type of investment, there is always risk. The biggest concern is that the seller of the property will file for bankruptcy. When that happens, the house could be included in that filing and would be foreclosed upon by the lender. You could lose your investment, since you aren't the one who has the property's mortgage in your name. Another risk is the due-on-sale clause in the seller's mortgage. Almost all mortgages have these, but they're often not enforced. Still, if the lender wanted to enforce that clause, they could demand that the entire mortgage be paid if the deed transfers into your name.
How Many "Subject-to" Properties Can Someone Own?
Theoretically, there's no limit to the number of "subject-to" properties that you could own. As long as you can make the payments, you can keep buying these properties. You don't need any credit to get started, and you won't really need much cash, either. You'll simply have to be willing to take a little bit of risk to build up your real estate portfolio. With that in mind, though, it's not a bad idea to have an attorney help you, at least right at first, to be sure you're protecting yourself and the seller as much as possible.