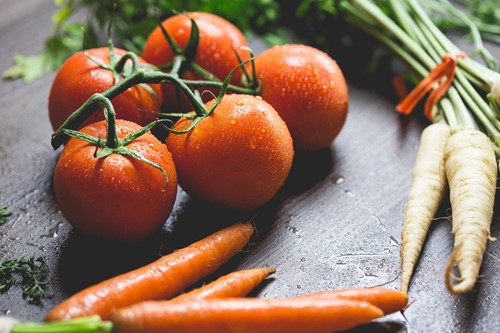 Planting a kitchen garden will teach you valuable gardening skills while helping you produce your own fresh foods. However, for beginners it might seem intimidating. If you're interested in planting your first kitchen garden, here are some tips to get you started.
Start Out Small
You may have seen many elaborate gardens trending online, but it's important that you start small when you are taking on your first garden. When you create a beginner garden that is easy to manage, you will find that you can learn as you go throughout the season. If you take on something that is too large or challenging, then your entire summer may be filled with frustration that deters you from wanting to start a garden again.
Grow What You Eat
There are 5-7 different plants to choose from when planning your garden. Since this garden will be limited to food items, it's important that you grow what you like to eat. Some examples of easy plants that are perfect for beginners are:
Cucumbers
Bell Peppers
Zucchini
Carrots

Find the Right Spot

After you have decided which types of plants that you want to grow in your garden, you need to scout your yard or outdoor living space for the right spot. Some plants will work in containers, giving you the freedom to scatter them throughout your yard in the shade or sun, depending on what they prefer. Others require a garden bed or a raised garden. In that case, you will want to find a level area of your yard that gets plenty of sunlight and offers you easy access to a water source.

Be Ready to Water Your Garden

Once you have planted your vegetables, you will need to water your garden frequently in order to help the plants get established. You should water at least once per day during the first several weeks. Then, you will want to move toward giving your garden a longer watering every few days in order to promote root growth and development.

Be Aware of Popular Pest Control Methods

Unfortunately, there are a lot of pests that are going to be attracted to your garden. You should check your garden every day for pest such as caterpillars that may want to munch on the leaves. Remove those pests by hand and toss them into a bucket, so they do not head straight back into your garden. Depending on where you live and the type of garden you grow, you may need to add fencing in order to keep out deer and rabbits.

Enjoy the Process!

The most important thing to keep in mind during your first gardening season is that it is supposed to be fun! Keep a log of what you grow, take notes on what works and enjoy the fruits - or vegetables - of your labor.

Your first kitchen garden will most certainly be a memorable one, regardless of how much it produces. If you find that you love the hours that you spend digging in the dirt and caring for your plants, then you will want to take good notes so that you can be prepared to make your second garden even better than the first.