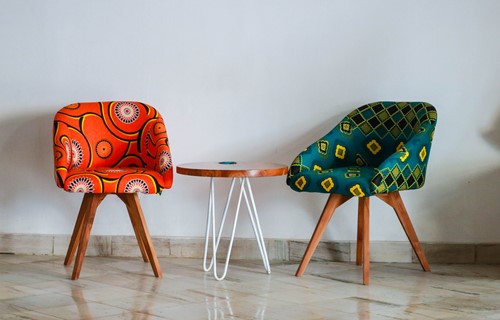 Photo by eric montanah from Pexels

Furniture DIY projects can be fun and exciting. And better yet, these can help you save thousands of dollars. However, these projects take time, energy, and knowledge, which is where you'll see a lot of people give up. But by learning some super simple DIY projects, you can get your hands on custom-made, useful furniture that can really change the look and feel of your home.
Whether you're trying to fix damage or you want to give your furniture a new look, there are many DIY tips to consider. Keep reading to learn some quick and effective ways on how to refresh your old furniture:
Patch It Up!
If you have a hole or tear in your furniture, then patching it up is a great option. And luckily, there are some simple ways on how to do this yourself. Take a look at this step-by-step guide for patching furniture:
Cut off a piece of thick and hefty fabric to use as your patch. It's important to make the patch a little bigger than the area you want to cover.
Pull back the ripped upholstery and put the patch beneath it. Hold the flap of the upholstery back, then pin it in place.
Apply a uniform layer of fabric glue to the patch, then add glue to the corners of the ripped upholstery.
Take out the pin, and press down on the upholstery flap.
Insert more pins if needed until the glue has dried.
Reupholstering
Another option is to reupholster your furniture. Whether you want a new look or you have a damaged piece, this can be a very beneficial method. Here is how to do this effectively:
Only choose high-quality furniture. Reupholstering something that isn't long-lasting could be a waste of time.
Gather your fabric and make sure you have plenty of it.
Assemble your tools: a flathead screwdriver, pliers, a hammer, a staple gun and a sewing machine with supplies.
Remove the fabric from your furniture by removing staples, tacks, or screws.
Clean the furniture or repair it if needed.
Measure and cut the new fabric.
Next, you'll want to sew the fabric where necessary. Try to mimic the original sewing pattern with your new upholstery work.
Staple the new fabric to the furniture with your staple gun. Work on one section at a time and ensure the fabric is lined up properly.
Add finishing touches such as piping, buttons, or reattaching feet to the bottom of the furniture.
Give Your Home the Refresher It Needs!
A simple DIY furniture project can really take your home to the next level. These easy tactics can leave your furniture looking new and refreshed, which can really wow your guests. Staining and painting are a few other restoration methods you can try, and the results can blow you away! Now pick your furniture, grab your supplies, and get to work on your next DIY project!